"Try not to focus on buzz."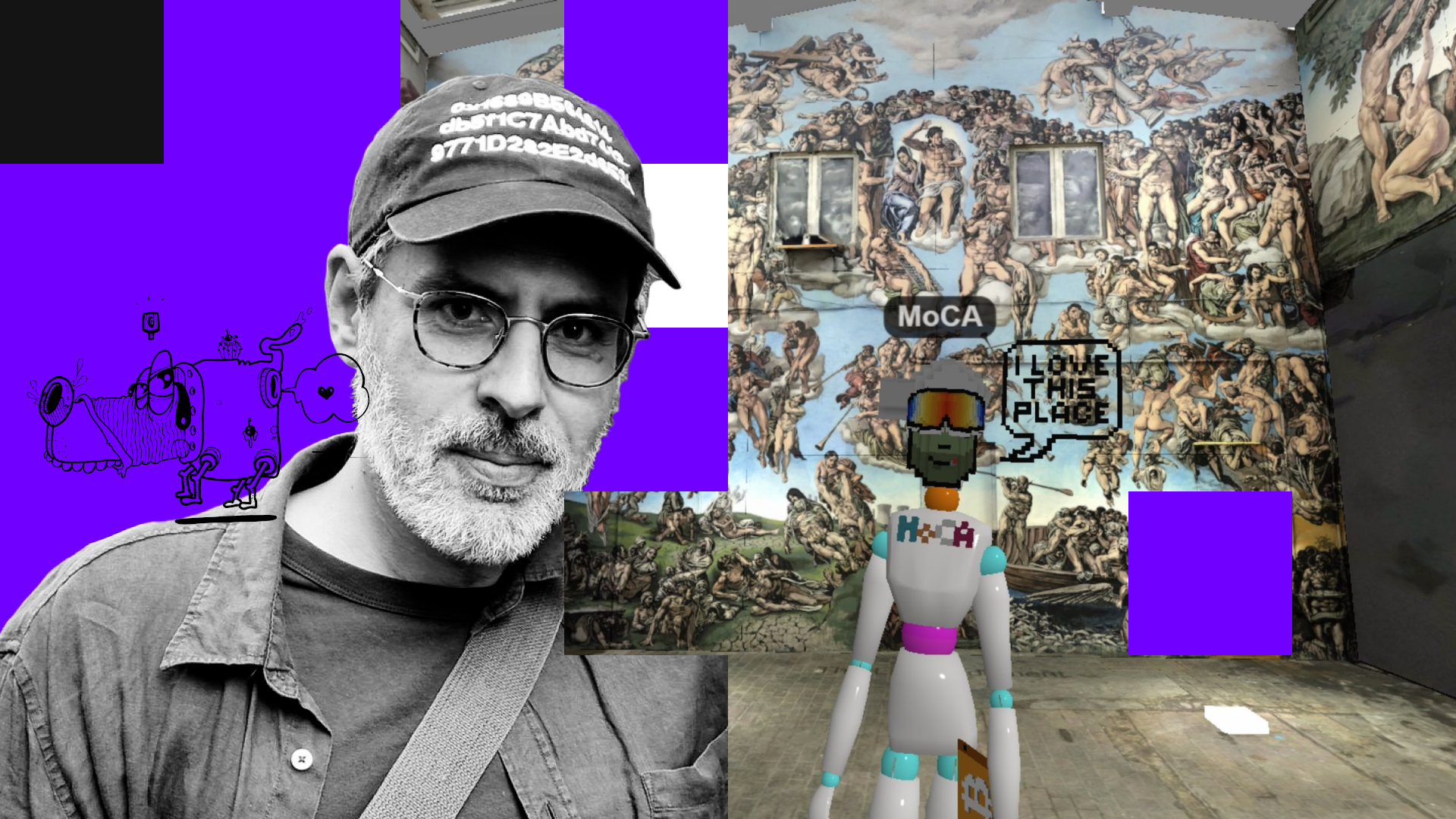 Benoit Couty, the founder of the Museum of Crypto art, and owner of rare and valuable art from crypto pioneers told us about his collection and picked his favorite pieces.
I started collecting NFT art early in 2019. I felt it was the birth of a movement that would be important in the history of the arts. Since then many different artists from different backgrounds started using NFTs but not all of them with the crypto art energy. My choices and activities are aiming to explain and promote crypto art and crypto culture as an art movement that should be recognized and documented.
I focused on core crypto art along 3 lines: computer/human dialogue; Dada/punk impertinence; doom/renaissance symbolic. I have approximately 800 artworks on Ethereum and Tezos and exhibited them in multiple locations in the metaverse as well as in popup IRL galleries.
Favorite works from my collection
One of the first crypto artists, even before NFT. He has a long-term vision for his art practice. "#113 — the philosopher" is my profile picture.
One of the first and most respected crypto artists. His central interest is the dialogue between man and computer, which is one of the main topics of crypto art. "Basura" is an iconic piece in Crypto art, the first trash art, and a beautiful glitch.
One of the first and most respected women crypto artists. Her works have a strong political aspect and feminist message.
One of the leading women in crypto art. She developed a unique aesthetic that evolves with time.
One of the true pioneers of crypto art and an amazing mix between coder and artists. "Abstraction of Mind 4" is the latest artwork in my collection and a brilliant combination of his AI-GAN tool and poetry.
I have 6 OG: Crystals. I love to see them evolve in different ways, and display them.
In crypto art, it is very important to nurture a direct relationship with an artist. That is a big difference from traditional art, which I especially appreciate.
What advice would I share with people approaching digital NFT art collecting for the first time? Do your own research. Try not to focus on buzz.